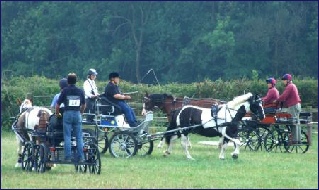 The Grayswood Year - 2013
Project Trolley!

Mark and David have been working hard to get our trolley back on the road, ready for the Summer 2013 season. During the weekends the carriage house is doubling up as a workshop and spray paint booth!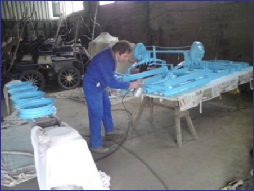 "Grayswood Upper Class" in the Ribbons

Homebred 6yr old Grayswood Upper Class (Daisy) and Kayti Harvey have been in the ribbons showing in-hand this summer. In just 4 shows the pair have been placed every time out, including overall show champion at Springwell Show and reserve championship at Cadnam Festival of colour.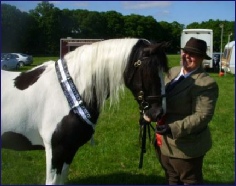 Help for Heroes Drive

The White Horse Driving Club held their sponsored drive in support of the Help for Heroes charity at Chilton Lodge nr Hungerford. Grayswood took 3 turn outs along - Roger, Carol & Sue with Chief, Michael, Pam & Kayti with Diesel and Gill & Dave with Bobby. Fantastic countryside and glorious weather, it doesn't get much better than this!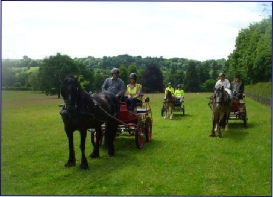 Hampshire County Council - Equine workshop
Grayswood hosted the HCC Countryside Access Team equine workshop organised jointly by the Hants British Horse Society Committee, British Driving Society and Hants & West Sussex borders Bridleways group. With practical sessions we showed the participants the challenges faced by equestrians. Everyone was so impressed with how traffic-proof our horses are!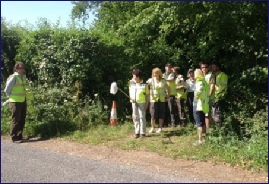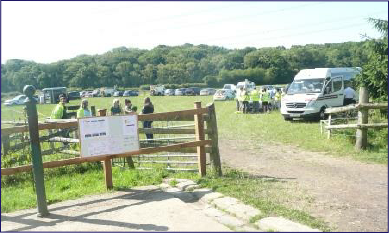 Tandem Show

The Annual Tandem event was cancelled in 2012 due to poor weather so we were lucky that the venue remained in Hampshire for 2013. In their first public outing as a tandem the homebred half brothers Grayswood Bucks Fizz and Grayswood Sioux Chief did us proud!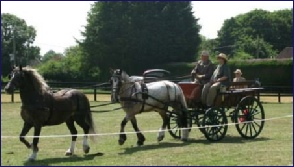 BDS Trec - New Forest

In glorious sunshine, Gill & Dave with Bobby had a tremendous day coming home in the ribbons, beating Pam & Roger with Diesel. A great fun competition starting with a timed drive through the lovely forest followed by practical obstacles which challenged the accuracy of the groom as much as the whip!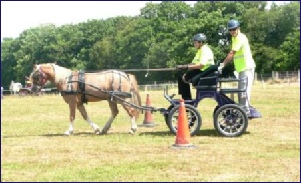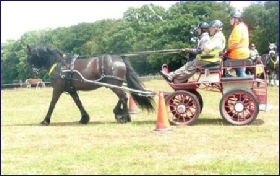 South Downs Harness Club Summer Show

Another lovely sunny day for Ginny with Victor and Carole with Chief. Both made it into the ribbons, with Carole and Chief in their lovely new harness winning a trophy for the best Country turn out.

Click here for more photos and results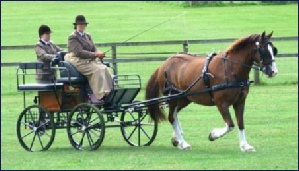 South Downs Harness Club - Lisa Joyce ODE

With the competition held at home, Grayswood put forward 8 turnouts for this event. Roger & Stuart with the young scurry pair Scarlet & Rolly winning the multiples, Kayti & Gail with Daisy were winners of the trophy for the best Novice Dressage. All the turn outs had a great day, driving so well and featuring in the ribbons, a real credit to Grayswood training!

Click here for more photos and results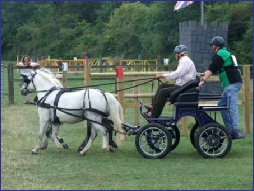 BDS New Forest Driving Weekend

With perfect weather this years driving in the New Forest was fantastic! Grayswood drivers enjoyed many lovely drives (and picnics) taking the opportunity for many of the young horses to get their first experiences in the forest. Culminating in a very successful Sunday Best Drive with Carole, Michael & Kayti with Chief winning the best turned out trophy.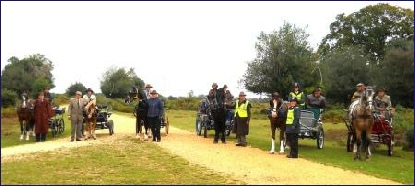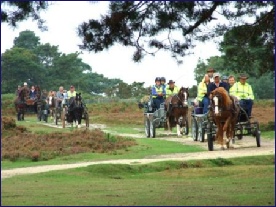 BDS Dorset - Treasure Hunt

We always have a great day out for the Treasure hunt! Carole, Michael & Kayti drove Chief; Ginny, Roger & Becky with Victor and Maurice, Dave & Mark with Millie. Gill joined Di & John with Jack to win the day. Familiarity with the course definitely helped with the clues!
White Horse Harness Club - Indoor Driving trails

Carole & Sarah with Chief and Ginny & Becky with Victor had a great day at Sparsholt with Ginny just managing to steal the 3
rd
place from Carole at the last obstacle! Most unusual seeing Roger on the ground as Chef d' equip!

Just in case you were wondering….

There aren't too many things that Roger can't drive….